Bankruptcy, Trusts & Estates Legal Services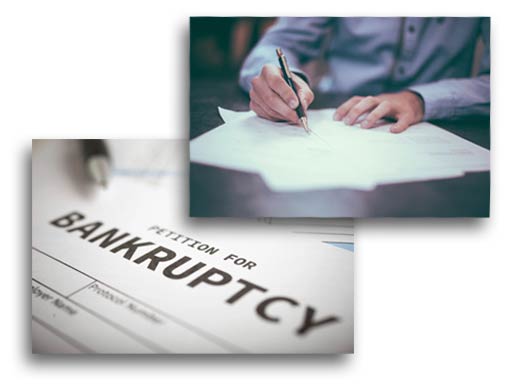 Bankruptcy, trust and estate matters are intensely personal and emotional. Some believe bankruptcy carries with it a stigma of shame and failure. Not so. Bankruptcy laws offer the client a fresh start when things go in unexpected and unfortunate directions.
Each bankruptcy case is vastly different from the last and from the next. It may seem all too easy to fill in a bankruptcy petition or buy a trust or will online. But the documents are not the service. Bankruptcy is much more than filling in forms and getting a discharge. Bankruptcy, litigation and estate planning are mostly about choosing, planning, thinking, and using strategy.
No one likes to think about estate planning and trusts. But like many forms of insurance, estate planning is a must. If you don't plan, the California legislature determines how your property is distributed, NOT you. If an estate tax remains on the books, you will have made no inroads toward avoiding or minimizing the extent to which your estate is subject to the tax.
Typical areas of our firm's Bankruptcy, Trusts & Estates legal services include:
Bankruptcy
Estate Planning
Probate
Trust administration
Litigation
Taxation
Income tax
Business taxes
Franchise tax
Real estate taxes
Wealth transfer taxes
Estate tax
Gift tax
Generation-skipping transfer tax
Meet Our Attorney Specializing in Bankruptcy, Trusts & Estates
At Fleischer & Ravreby, Scott Neinas's is our go-to attorney for areas such as estate planning, probate, trust administration, and bankruptcy.  The emotionally charged situations of these topics require an attorney with the heart of a counselor and the precision of a surgeon. With a background in psychology, experience in business and litigation, and the education and expertise to navigate the legal complexities of these topics, Scott Neinas is the best attorney to handle your case.
Scott Neinas has been a licensed attorney representing clients in family law matters since 2009.  He possesses the expertise and experience to help you take control of your bankruptcy, trust and estate situations.